The Marketing Initiation
Human Design based marketing
~
embodied & intuitive
1,5 – 3 month journey
I don't do marketing.
I do myself.
I don't go after likes – and not even clients.
I go after energetic alignment.
I don't have a marketing plan.
I learned to surrender to the moment-to-moment guidance of my gut, solar plexus and soul.
And I know that the quality of my presence will win any day from applying smart 'marketing tricks.'
This is the level of freedom I'm offering you in The Marketing Initiation.
marketing =
shining your essence into the world
I love challenging you to daringly express what's alive in you…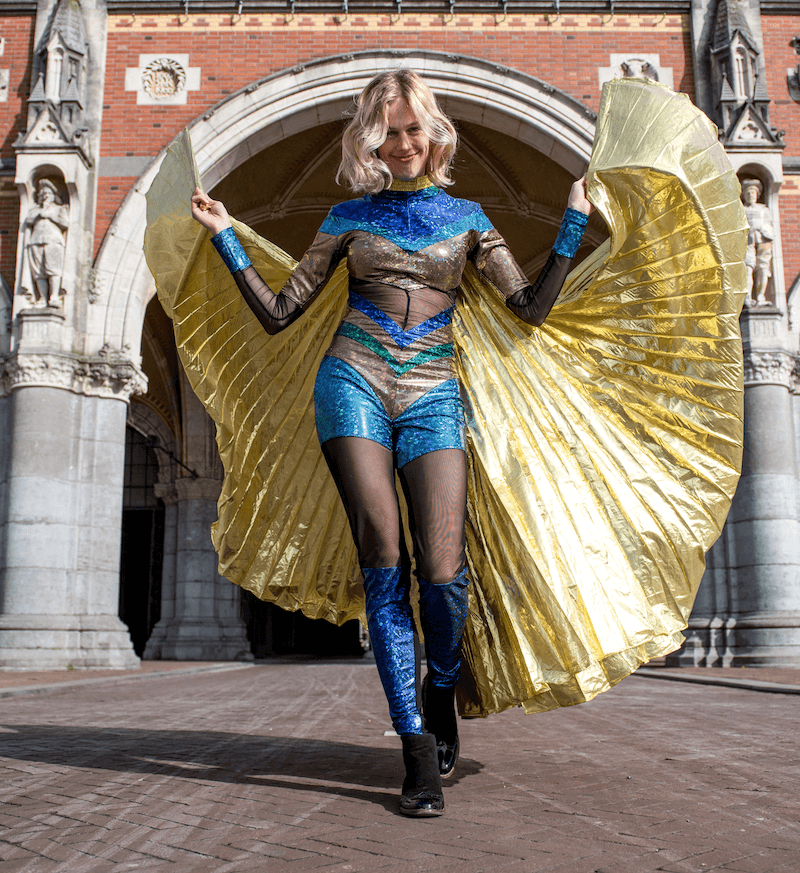 …while at the same time honoring your tempo, your design and your sensitivities
WHEN WE STOP MAKING MARKETING SO DIFFICULT, IT CAN BE AS EASY AS DOING THE DISHES
It's not really our fault we've made a complicated spaghetti mess from marketing. It's what almost everybody in the business world tells us to do. 
The Marketing Initiation is about leaving all that behind, and carving out a completely new way.
It's about creating a new space.  
For your voice.
For your vibe.
For your message.
When you can be truly yourself in marketing, it becomes simple again.
Not easy.  Simple.
Human Design based Marketing
Human Design is my love language. It's one of the most practical spiritual tools I've ever come across.
Your chart will help us to challenge and break down some deep-held beliefs you hold about 'how your marketing should be done'.
And it'll show you in fine-grained detail how to design a new marketing strategy (or rather – marketing flow) that's custom-made for you.
Over the years, I've developed my own way of working with Human Design, which is highly embodied, practical and intuitive. I love adding the Gene Keys into the mix, and I love using it in a way that strengthens the deep knowingness that lives within you.
background art: @merijnhos
business + marketing themes Human Design can shed light on
∞ Your weirdness factor (and how to allow it more)
∞ Why it's not flowing atm, or why it feels heavy.
∞ Spaciousness. Workload vs Taking breaks. 
∞ If you're built for routine or inconsistency.
∞ Is this the right product/service for me?
∞ The unique qualities of your voice.
∞ Your ideal social media approach.
∞ Is this the right time to launch?
∞ Landing on your branding.
∞ To niche or not to niche.
PS I WORK WELL WITH THESE KINDA PEOPLE
↓

✺ My energy & focus are intense, and work well if you are an "all-in" kind of type
✺ To benefit from my work, you'll need to have a basic level of embodiment
✺ Preferably: you already know the basics of your Human Design chart
✺ I work best with those who feel a deep resonance with my energy
Practicalities
The foundation of all my sessions consists of 1-on-1 sessions, energetic reflections & energetic imprinting.
THE 6-WEEK JOURNEY
Consists of: finding your Calling (energetic core), making a first dive into your Human Design business codes, generating an upgraded version of one or two areas in your marketing & business (sales, website, branding, social media, etc). You'll also receive abundant resources in between the private sessions. Price: €1100
THE 3-MONTH JOURNEY
A full initiation. Finding your Calling. Elaborate Human Design marketing + business codes deep dive, supplemented by astrology insights. Getting our hands dirty in several marketing practicums (options: Energetic Copywriting, Website Creation in Flow, the Branding Rebirth, Smooth Sales). You'll also receive abundant resources in between the private sessions & on-demand (Human Design) resources. Price: €2100
You don't have to choose now
Before we start our journey, you'll be invited to book the Welcoming Session. In this session, we'll explore together which of the two options fits best with your current state, desires and resources.
Good to know
There are payment plans available if needed.
Dave
"Ayla came into my life at a critical point in time when I was about to make a very serious decision with my business. From the first email exchange, there was a spaciousness, sparkle and curiosity in her words that drew me in. Hindsight is 20/20. Only now do I realize that I was about to drive myself into an unnecessarily difficult and outdated exploration of business and after two sessions with Ayla, my entire approach to business was course-corrected and aligned with deep passion and excitement.


She helped me get in touch with my deepest, more intimate desires as a human upon this planet and from that place navigate an authentic, simple and direct pathway to explore business. It was a relief to finally hear that I didn't have to do things anyone else's way or listen to any of the ridiculous e-business hype that is so common out there.




Her work is not easy. It will make you step up into your greatness and meet every aspect of your life with integrity and clarity. For those who are prepared to meet life and business with 100% of their being, Ayla is for you."
Ania
"Working with Ayla touched my heart deeply, as I realized that my calling is exactly what I was doing for my clients for a few years, but somehow was not listening to my authority enough to let go of some doubts from time to time.


When I felt in my body that truly following the heart is what I support others with, an enormous amount of the energy started to flow in the right direction. I felt inspired, expanded, limitless… And few weeks after I have that peace in me, that much-needed peace of mind… I feel the freedom of creativity, but also the freedom of not doing anything and just wait… That opened a totally new door for me to just be… And everything else follows. I am bolder in sharing my experience, as I know with 3/6 line it's something I'm here to do…




From the bottom of my heart – thank you Ayla, you're a true lightworker" 💫❤️😍
Jake
"Sometimes, we are trying to "be something" when we express ourselves, striving to feel important in even our most heartfelt creative expressions.


My session with Ayla revealed to me how hard I had been trying to feel valuable in the world through my art. It was really a quiet hunger for the feeling of being significant, and I was fully unaware of it until the session took place. Having been raised in a cult, there has been a lot of conditioning associated with my identity, namely the feeling that I am only valuable when my creative expression is "right" or "wrong" in the eyes of people in my my world.




By diving intuitively into these complexes through her simple inquiries, I was able to see so clearly where my authentic calling ACTUALLY lies; not in expressing something beautiful, but seeing the genuine beauty of my entire universe unfold moment-to-moment, like an origami butterfly—




The gentle and quiet evolution of people and the physical world.

The evolution of seasons.
Winter and summer.
The natural contrasts in every crease of existence.




These images and connections were not in my awareness until the calling session took place.




If you're considering this, don't underestimate what your soul may really be looking for, and the hidden reasons you are inclined to consider the opportunity in the first place. You may find a lot more than what you were looking for."




Jake did a Calling Session, which is an integral part of the Marketing Initiation 
Kylie
"When I signed up for Ayla's Marketing Menu, I was in a multi-year marketing rut. My co-author and I had piles of beautiful books sitting in a warehouse with only a handful of sales to friends and family.


My first session with Ayla was like a beam of light. That might sound corny, but it's true. Her clever exercises, powerful visualization coaching, and deep discussions, plus the downright fun nature of the session left me feeling (for the first time in years) like I could actually imagine myself selling. I saw how playful and how energizing it might become for me.




In session two, I found that a previous experience with marketing had in a way caused me some trauma, leaving a bad taste in my mouth for the whole endeavor of sales. I realized that my past marketing experiences don't define my future ones. And moreover, I tasted how I could actually have fun making marketing content.




It wasn't until after our third session that I actually cracked open Instagram for the first time in ages. That session was a wild ride of conversation where Ayla helped me use my gut to "try on" and see what felt right for me in social media and marketing.




After our sessions, I ran a promotion, giving away our book at a deep discount, and SOLD OUT of our 1600 copies (accidentally!) in an effort to get reviews coming in.




I'm not saying that if you sign up for a session with Ayla that you'll sell out of your inventory. But I do believe that if you feel drawn to sign up for a session or course with her, that you should do it. You'll understand yourself better. You'll understand marketing better. And you'll understand the joy of playing with marketing, whether you've never felt that joy before, or thought you'd lost it."