The
Mark
eting
I n i t i
a t i o n
An embodied & intuitive
marketing journey
marketing = shining your essence into the world
I love challenging you to daringly express your essence…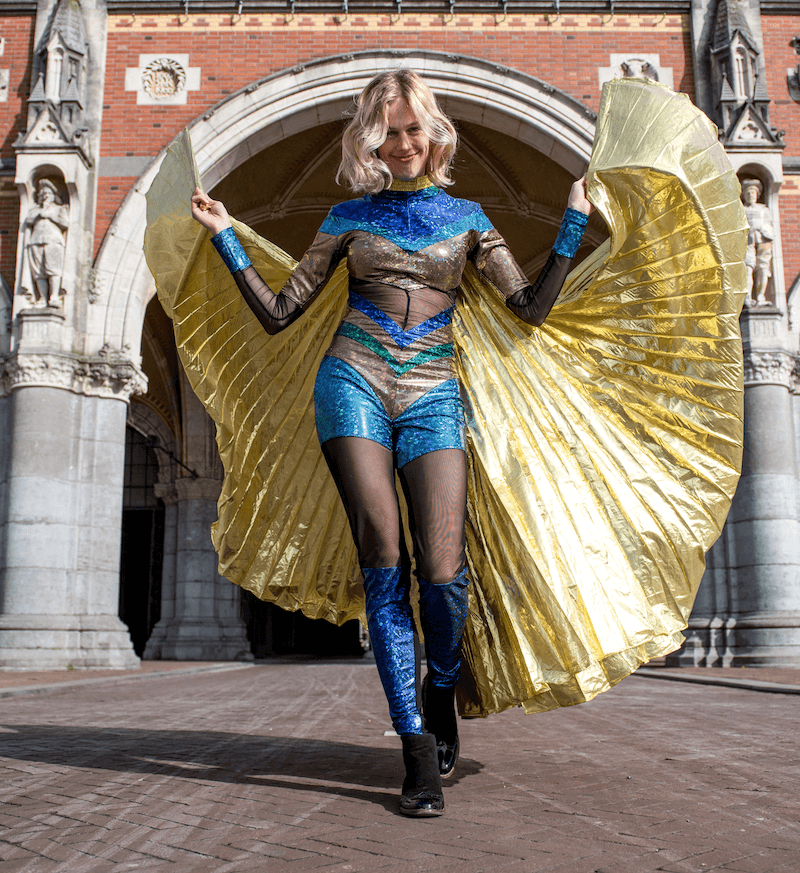 …while at the same time honoring your tempo, your design and your sensitivities
When we stop outsourcing our marketing truth, marketing becomes simple & joyful again
Within your cells, there's a full marketing download waiting for you. There's no single person, book or course that can tell you what works for you when it comes to marketing your business.
It's all alive within you. 
But our cells (and undefined centers) have been flooded with external marketing rules and beliefs for many years. That's why The Marketing Initiation starts with a "marketing detox".
It's about leaving all external rules behind and carving out a completely new way.
It's about creating a new space.  
For your voice.
For your energy.
For your message.
For your way of attracting people.
When you can be truly yourself in marketing, it becomes simple and joyful again.
Not easy.  Simple.
Human Design based Marketing
Human Design is my love language. It's one of the most practical spiritual tools I've ever come across.
Your chart will help us to challenge and break down some deep-held beliefs you hold about 'how your marketing should be done'.
And it'll show you in fine-grained detail how to design a new marketing & sales strategy (or rather – marketing & sales flow) that's custom-made for you.
Over the years, I've developed my own way of working with Human Design, which is highly embodied, practical, and intuitive. I love adding astrology into the mix, and my intention will always be to use it in a way that strengthens the deep knowingness that lives within you.
background art: @merijnhos
business + marketing themes I enjoy exploring with you
∞ Moving from external consistency to internal consistency.
∞ Your weirdness factor. (and how to allow it more)
∞ Why it's not flowing atm, or why it feels heavy.
∞ Spaciousness. Taking care of your own energy. 
∞ Is this the right product/service for me?
∞ Your ideal social media (non) approach.
∞ The unique qualities of your voice.
∞ Bringing your website alive.
∞ Landing on your branding.
∞ Energetic niching.
Quite happy with your marketing, but still feel a pull to work with me?
I also offer guidance for highly successful creators. This might be you if you have no problem with getting the results you want, but you feel you are getting drained in the process. I can support you in reaching a more holistic version of success, where your well-being is also included.
What happens when you step into my field?
What happens when you step into my field?
There are two options:
1) You will never be able to see marketing the same way again.
A new world of freedom and playfulness around your marketing opens itself up to you. You realize on a deeper level that marketing has been an energetic affair all along.
2) Waves of resistance comes up.
Because your mind senses our work together threatens its role as the CEO of your business. 
Both options can be the start of radical transformation.
Number 2) can lead to number 1), as long as there is enough grounding, maturity and awareness to recognize that the resistance is a portal to your deeper truth.
I welcome anybody who is willing to step into the fire.
I WORK WELL WITH THESE KINDA PEOPLE
↓

✺ To benefit from my work, you'll need to have a fairly strong level of embodiment
✺ My energy & focus are intense, and work well if you are an "all-in" kind of type
✺ Preferably: you already know the basics of your Human Design chart
✺ I work best with those who feel a deep resonance with my energy
✺ You feel a sense of 'urgency', a deep ripeness within to change
✺ You are well versed in the world of energy
Two journeys to choose from
These are 1-1 sessions.
The sessions are a mix of energetic
reflections and practical "getting our hands dirty"
marketing / business strategy work.
The 6-week Initiation
Consists of:
Finding your Calling (energetic core), making a first dive into your Human Design business codes, generating an upgraded version of one or two areas in your marketing & business (sales, website, branding, social media, etc). You'll receive resources & integration exercises in between the private sessions.
For whom:
This is for you if you feel you are already quite on track with where you want to go, but you're looking for a few important tweaks that will help you sink deeper into your alignment.
3 sessions (on average 1,5 hours) | Price: €1500
The 3-month Initiation
Consists of:
A full initiation. Finding your Calling. Elaborate Human Design marketing + business codes deep dive, supplemented by astrology insights. Getting our hands dirty in marketing practicums (like Energetic Copywriting, Website Creation, the Branding Rebirth, and Energetic Niching). In between the private sessions, you'll receive some surprise resources, integration exercises & on-demand (Human Design) resources. Every Friday, there is a Q&A moment where I'll personally answer your questions.
For whom:
For those of you who desire to make a big change.
6 sessions (ranging from 1 to 2 hours) | Price: €3100
Payment plans are available for both journeys. There's the option to pay in 3 or 5 installments.
Welcoming Session
Before you start your initiation, I'm inviting you to book the Welcoming Session. This session is meant for both of us to feel the energy of the other and see if we're the right fit for each other. You're welcome to bring in what's alive at that moment, and I will bring my energy and a first taste of my kind of guidance. We'll also explore together which of the two options best fits with your current state, desires, and resources. Important: check with yourself if you're willing to invest in this session without the guarantee that we'll be doing the Marketing Initiation together.
75min | Price: €250 (if you decide to step into the Marketing Initiation, this will be deducted from the total journey price)
PS If you are already entirely set on one of the two journeys, just let me know via info@thecircleoflight.nl or insta dm, and I'll send you the entry link. 
Rachel Raspberry
"The deep sense of permission and spaciousness that Ayla offered was like medicine for my soul. The organic way that she wove my natal astrology and human design into our conversations felt so validating and empowering for me. She wasn't just telling me about myself based on what she saw in my charts, but rather as I expressed myself (and my concerns, and desires) she would often respond by shining a light on where in my unique design was being highlighted. Not only did it feel so beautiful to be seen and understood in such a profound way, but it was also incredibly validating and has inspired me to dive even deeper in understanding my human design.


I also feel to add that the way she related to me went far beyond anything she could share with me verbally. It was as if her soul was speaking to my soul energetically, and she honored the quirks and gifts of my specific design through her actions and way of being, which never went unnoticed by me. And I so greatly appreciate that level of conscious connection and awareness in relationship.




I found that for most of our sessions, I didn't feel the need to ask her lots of questions. Rather, I could sense how simply being in her presence was allowing me to receive potent energetic codes and imprints that my mind didn't need to intellectualize. I could feel the depth of her impact (still do!) and I must say that my relationship with myself and my conscious business has been magnificently transformed through the time we spent together.




For those who are considering playing in Ayla's world, know this: if you're ready to drop everything that's not TRULY you and rise into your most authentic expression so that the world can receive the juicy gift that is simply you being fully you, Ayla can guide you there."
Dave Kahn
"Ayla came into my life at a critical point in time when I was about to make a very serious decision with my business. From the first email exchange, there was a spaciousness, sparkle and curiosity in her words that drew me in. Hindsight is 20/20. Only now do I realize that I was about to drive myself into an unnecessarily difficult and outdated exploration of business and after two sessions with Ayla, my entire approach to business was course-corrected and aligned with deep passion and excitement.


She helped me get in touch with my deepest, more intimate desires as a human upon this planet and from that place navigate an authentic, simple and direct pathway to explore business. It was a relief to finally hear that I didn't have to do things anyone else's way or listen to any of the ridiculous e-business hype that is so common out there.




Her work is not easy. It will make you step up into your greatness and meet every aspect of your life with integrity and clarity. For those who are prepared to meet life and business with 100% of their being, Ayla is for you."
Ania
"Working with Ayla touched my heart deeply, as I realized that my calling is exactly what I was doing for my clients for a few years, but somehow was not listening to my authority enough to let go of some doubts from time to time.


When I felt in my body that truly following the heart is what I support others with, an enormous amount of the energy started to flow in the right direction. I felt inspired, expanded, limitless… And few weeks after I have that peace in me, that much-needed peace of mind… I feel the freedom of creativity, but also the freedom of not doing anything and just wait… That opened a totally new door for me to just be… And everything else follows. I am bolder in sharing my experience, as I know with 3/6 line it's something I'm here to do…




From the bottom of my heart – thank you Ayla, you're a true lightworker" ?❤️?
Jake
"Sometimes, we are trying to "be something" when we express ourselves, striving to feel important in even our most heartfelt creative expressions.


My session with Ayla revealed to me how hard I had been trying to feel valuable in the world through my art. It was really a quiet hunger for the feeling of being significant, and I was fully unaware of it until the session took place. Having been raised in a cult, there has been a lot of conditioning associated with my identity, namely the feeling that I am only valuable when my creative expression is "right" or "wrong" in the eyes of people in my my world.




By diving intuitively into these complexes through her simple inquiries, I was able to see so clearly where my authentic calling ACTUALLY lies; not in expressing something beautiful, but seeing the genuine beauty of my entire universe unfold moment-to-moment, like an origami butterfly—




The gentle and quiet evolution of people and the physical world.

The evolution of seasons.
Winter and summer.
The natural contrasts in every crease of existence.




These images and connections were not in my awareness until the calling session took place.




If you're considering this, don't underestimate what your soul may really be looking for, and the hidden reasons you are inclined to consider the opportunity in the first place. You may find a lot more than what you were looking for."




Jake did a Calling Session, which is an integral part of the Marketing Initiation 
Kylie
"When I signed up for Ayla's Marketing Menu, I was in a multi-year marketing rut. My co-author and I had piles of beautiful books sitting in a warehouse with only a handful of sales to friends and family.


My first session with Ayla was like a beam of light. That might sound corny, but it's true. Her clever exercises, powerful visualization coaching, and deep discussions, plus the downright fun nature of the session left me feeling (for the first time in years) like I could actually imagine myself selling. I saw how playful and how energizing it might become for me.




In session two, I found that a previous experience with marketing had in a way caused me some trauma, leaving a bad taste in my mouth for the whole endeavor of sales. I realized that my past marketing experiences don't define my future ones. And moreover, I tasted how I could actually have fun making marketing content.




It wasn't until after our third session that I actually cracked open Instagram for the first time in ages. That session was a wild ride of conversation where Ayla helped me use my gut to "try on" and see what felt right for me in social media and marketing.




After our sessions, I ran a promotion, giving away our book at a deep discount, and SOLD OUT of our 1600 copies (accidentally!) in an effort to get reviews coming in.




I'm not saying that if you sign up for a session with Ayla that you'll sell out of your inventory. But I do believe that if you feel drawn to sign up for a session or course with her, that you should do it. You'll understand yourself better. You'll understand marketing better. And you'll understand the joy of playing with marketing, whether you've never felt that joy before, or thought you'd lost it."