Do you want to write your own marketing rules?
┊
┊
┊
┊
┊
┊
┊
┊
┊
┊
┊
┊
┊
┊
▼
JOIN MY (UN)TRAINING

७ the marketing revolution ७
11 meetings
11  themes
11 challenges
BREAKING FREE
FROM TRADITIONAL MARKETING MOLDS
WRITING YOUR OWN
MARKETING RULES
STEPPING INTO
YOUR AUTHORITY
A LOVE AFFAIR WITH
YOUR WEBSITE
SOCIAL MEDIA –
ON YOUR TERMS
MARKETING SUCCESS
FOR EMPATHS
ATTRACTING THE
AUDIENCE THAT ENERGETICALLY
MATCHES YOU
WHY VIDEOS WORK
WONDERS FOR
EMPATHS
CREATING PRODUCTS
& SERVICES THAT
'GIVE LIGHT'
MOVING BEYOND
PLEASING &
ACCOMMODATING
SPEAKING YOUR VOICE
– FULLY, WITHOUT
COMPROMISE
3 NOT-SO-ORDINARY MARKETING TOOLS
Human Design
How can we do marketing – and run our business – if we don't know how we work? The beautiful, crazy and precise art of Human Design gives us a map of our energetic wiring. It can show us what kind of 'voice' we are here for to express, where exactly in our system we are open to conditioning and distortions from outside, and what our practical & energetic super powers are.
Calling Work
We want to reach people with our message. We want to touch them. That doesn't happen through tactics and information. It happens when we connect to our core energy, and consciously inhabit that place. This is Calling Work, and it's ten times as powerful as any SEO strategy, social media plan or marketing funnel.
Empath Shadow Keys
Our light is our energetic marketing. But most of us sensitive entrepreneurs learned to hide our light, in order to be accepted and loved by our parents. We got so used to it, that we're still doing it – and it wrecks our business success.  Our shadow contains the keys to our renaissance, and we'll dive deeply into what those keys are.
The pain of the empath entrepreneur
You might have already sensed it, and it's true: this (un)training is made for intuitive empath entrepreneurs. Many of us are late bloomers, both in life and in business. We carry truly extraordinary gifts with us, but it can be challenging for us to bring these into the world. For the empath, becoming a successful entrepreneur can feel like a rocky road that never ends – and for a reason.


We are afraid of showing our gifts to the world, because they weren't so well received when we were young.




The amount of light we came with when we were young was often too overwhelming for our parents. As a result, we dimmed down our light (or distorted it in other ways).




And our light is our marketing.




For a long time, we hoped marketing gurus could help us. But no. They come up with extensive formula's and step-by-step guides that sound promising, but don't work for us. Old-frequency marketing is for old-frequency products. It's fear-based, and it attracts clients that want to keep operating in that paradigm. And those are not our people.




We are here to bring something completely new into this world, a new frequency, a new way of seeing.




It's revolutionary!!




This asks for customers and clients who also want to upgrade their ways of being. Those people want to see and feel us, and they don't want to hear a copy-paste marketing story. When we start to do things 'for the sake of marketing' that we don't really like doing, these people will walk away from us.




When will they come run to us?




When we embrace our shadows, step into our light, and bring forward our real selves.
WE ARE HERE
TO MAKE
A DIFFERENCE
we can only do that when we embrace
all the parts in us that are
DIFFERENT
The ७ marketing revolution ७ is an online training, mixing highly practical and highly energetic elements.
The (un)training is about two things: creating effective and authentic marketing, and connecting on a deep level with your inner light. The beauty is: those things happen to go together very well.
The ७ marketing revolution ७ will not be giving you seven steps to success. Also not 11, or 21. I believe that recipes and empaths are not made for each other….
Intuitive entrepreneurs are here to create their own recipes, and that's what the training focuses on. Every participant will end up with a different marketing recipe (and a very fluid one!) that truly works for them.
MARKETING DETOX
We have been fed so much confusing and untruthful information about marketing (and business in general), it's clogging our system. Before putting in wholesome and heart-based  marketing wisdom, we will be doing a thorough marketing-detox. This is especially important for empaths, whose system is often so open that unhelpful conditionings slip in easily.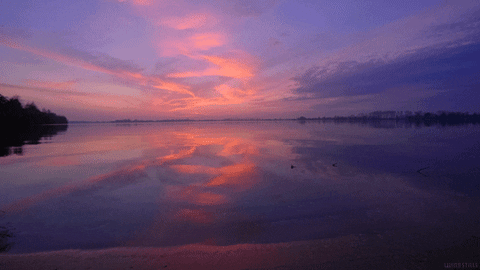 20% PERCENT STRUCTURE,
80% INTUITION
I deconstructed all my inherited ideas of what a training should look like. I created it exactly the way it feels right, leaving many "should-do's" behind me. And yes, there is a clear structure for the training, but only because that gives us lots of space to deviate from it. These three key words describe the training perfectly: playful, intuitive & deep.
I am Ayla
I run my business on my terms.


I don't chase after clients.
I share my beautiful offerings with the world.




I don't post consistently on social media.
I show up consistently for myself and my business.




I have no marketing plan and no business plan.
I have an energy plan.




I share myself. I share my truth. I share what matters to me. I am silent when I don't feel like sharing. And I cheer and clap for everybody who inspires me.




I have built an energetic foundation online, and that is where my work and income comes from.
THE REVOLUTIONARY MODULES
1 – vibrational
marketing
❊ Marketing as a mirror
❊ The bigger energetic picture
❊ Letting your audience find you
❊ Leaving the mine field of 'old marketing'
❊ Strengthening your calling – the foundation of all
2 – light
leaks
❊ The transcendence trap
❊ The misunderstood child
❊ The 9 places of sensitivity
❊ Origins of the intuition disconnect
❊ Overcoming energetic codependency
3 – the empowered empath entrepreneur
❊ Turning people-pleasing around
❊ Empath recipes for holding your energy
❊ Boundaries 101 for a stronger business (with Elaira Tickute)
❊ Unearthing your main energetic superpowers
4 – enlightening
products
❊ The art of temporary products
❊ Human Design: your 4 super powers
❊ Making your products & services magnetic
❊ The power of the process – it's not all about the end product
5 – human design
marketing wisdom
❊ What makes your chart special?
❊ How to express yourself for every Type
❊ Listening to your body for your marketing decisions (when + what to post etc.)
❊ How to bring flow & magnetism to your marketing by aligning with your Authority
6 – intuitive
social media
❊ Medium Matching
❊ The social media myth
❊ Social Media Marie Kondo
❊ Finding the right expanders
❊ Facebook vs instagram
❊ Selling on social media
7 – the rise
of your voice
❊ Voice Shadow Work
❊ The Color of your voice
❊ Human Design: your special gift of voice
❊ Carving out the message only you can bring
8 – magnetic
writing
❊ Sharing to get vs. sharing to give
❊ The masculine & feminine balance
❊ Creating a vortex that pulls in your audience
❊ My favorite writing tools
❊ Images & Canva-power
9 – videos; ultimate
coming out
❊ Easy video tools
❊ The art of facebook lives
❊ An energetic video guide
❊ Insta stories: taking people on a journey
❊ Rocking YouTube (with Sarah Armide)
10 – website
reanimation
❊ Balancing clarity & magic
❊ How to weave in your calling
❊ Rekindling the love affair with your site
❊ When you need it – and when you don't
❊ Rethinking Blogs
11 – surprise
module
When this truly resonates with you, I invite you to walk this path with me
DATES
Thursday 1st of October – Thursday 17th of December
every week (apart from 5th of November) on Thursday
TIME
8pm – 10pm CEST (Amsterdam) =
11am – 1pm PDT (Los Angeles)
2 hours
TO ENTER…
-knowing your calling is a prerequisite-
when you participate in the Marketing Revolution, you can book a calling session with 50% reduction
LOCATION
Zoom – group calls
IN BETWEEN THE MEETINGS
There will be playful challenges, thought-provoking book + podcast suggestions, and abundant invitations to connect with each other. Expect a time investment of 2-3 hours p/week (plus the 2-hr meeting).
SUPPORT & CONNECTION
I have created a special, dedicated and playful environment for us to come together within Instagram. Here, you can easily chat with each other, and I will share marketing advice & examples (only visible to the participants) in the Stories. To me, the support is just as important as the meetings themselves.
INVESTMENT
You pick the amount that feels exactly right & on the edge:
A. 1400 euros
B. 1100 euros
C. 850 euros
This is an invitation for you to step into your sovereignty and power. I trust you in this ♡

A GIFT
Do you choose to join this (un)training? To celebrate your presence, I will gift you the 6-hr video series "Intuitive Human Design Crash Course"
PAYMENT OPTIONS
either you can pay at once, or in three installments
WHAT YOU'LL GET
❊ 22 hours of deep group sessions
❊ personalized challenges
❊ dedicated support through our insta community group
❊ weekly inspirations through custom-made insta stories made for this group alone
WHICH EFFECTS YOU CAN EXPECT
(but I don't promise anything… making hard promises is old marketing. this is team work, and requires your presence & dedication just as much as mine)
❊ feeling joyful around marketing
❊ more engagement on the social media posts you create
❊ less self-doubt + second-guessing (in life + in your business)
❊ stronger online presence: people know where you stand for
❊ knowing clearly what kind of voice you have + the do's & don'ts that go with that voice
❊ having the balls to bring your unique message into the world and to say those things which are most alive in you
❊ a clear feeling of where you want to go with your business and your marketing
❊ having a (fluid!) marketing recipe that works for you
❊ more people reaching out to you
WHAT OTHERS SAY
READ HERE
18TH OF SEPTEMBER
the last day you can decide to be a part of this revolution.