Marke
ting
= daring to be seen
The good news: there is not just one way to be seen – there are 7.8 billion ways
It's all about distinguishing yourself.
not through a mission statement,
not through a fabricated niche
or other mental strategies
Want to know the specific way you are shining your light into the world?
Welcome, beautiful being
I know you are not just a 'regular person' who wants to have a 'regular business'.
How would it feel to come out in all your wildness & exuberance?
It's a question I asked myself a 1000 times
It brought me into my darkest caves, and from there right into flower fields that were brighter & more alive than I ever could have thought.
It led me to feel in my bones that it's time for a marketing revolution
Marketing isn't about trying to fit yourself into the narrow box of "proven marketing strategies and rules" • This limiting approach overlooks the unique individual. It's also counterproductive for the energetically attuned entrepreneur • In my world, marketing is about the opposite: letting go of all the shoulds so that your own voice and essence can come through. It's about the joy of expressing yourself in your wildly unique ways • This is what will attract your ideal audience and clients, without having to think about who they are • I'm here to make marketing simple + beautiful again, and nourishing for all the parties involved. I call it embodied marketing.
Human Design
= my favorite marketing tool
It brings together two elements I love a lot: practicality and energetics. Since the core of marketing is all about energy and how to work with on a practical business level, I can't think of a better marriage.
It shows you how you are built to express yourself, where your light shines the strongest, and all the places it might have been blocked.
I don't use Human Design as a "guru" who tells you "what you should do". I've had a big guru chapter in my life, and it's not where I found my truth. This tool can do something much better: supporting you to reconnect with the wisest parts within you. Deep down, you already know it all – it's a matter of kissing that knowing awake.
It might look very different from what you expected, but you already carry a stunning marketing truth and wisdom within you. I'm just here to remind you of it.

"The deep sense of permission and spaciousness that Ayla offered was like medicine for my soul. It was as if her soul was speaking to my soul energetically, and she honored the quirks and gifts of my specific design through her actions and way of being, which never went unnoticed by me. And I so greatly appreciate that level of conscious connection and awareness in relationship. Few things feel more wonderful, in my humble opinion!"
Rachel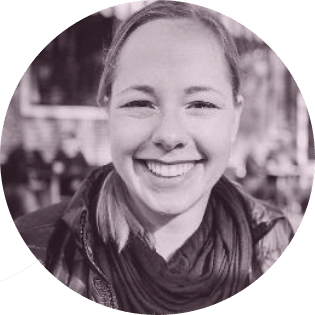 "My sessions with Ayla were like beams of light. It might sound corny, but it's true. Her clever exercises, powerful visualization coaching, and the downright fun nature of the sessions left me feeling (for the first time in years) like I could  imagine myself selling again."
Kylie
my newsletter is literally a newsletter

I send it around three times a year. It's the place where you first hear if I launch a new offering.